Even though he's been a real estate agent for more than 20 years, Darik Steinbach still gets excited about helping his clients achieve their home ownership goals. 
Whether they're looking to purchase their starter home or sell their property so they can relocate to a new area, Steinbach – the owner of Minnetonka-based Steinbach Home Selling Team – is there to support them every step of the way. 
"I enjoy providing value to the people I work with," he said. "And it's always on their timeline. Whenever they're ready to buy or sell, they know that I'll be there for them."
As a longtime member of the CrossFit SISU community and a sponsor of the upcoming 2022 SISU Summer Throwdown, Steinbach is proud to have helped a number of coaches and fellow athletes with their real estate needs. 
"We have the common bond of sharing time together, working out together and starting our business relationship with a friendship that has formed over time," Steinbach said. "They know that I'm coming from a place of contribution and that I'm looking out for their best interests rather than just targeting a sale."
Because real estate transactions are among the most significant experiences you'll have as an adult, finding an agent you can rely on is a critical piece of the puzzle. 
"You want someone with integrity and values," Steinbach said. "And I believe it really helps if you can find someone that you have a good relationship with and that you'll get along with because these transactions can take time."
If you're thinking about buying or selling, here are a few of Steinbach's thoughts on what you should look for when hiring an agent:
Experience and knowledge: No matter what side of the table you're on, having someone experienced to represent you is key to a successful outcome. Putting your home on the market? A Realtor like Steinbach can give you guidance on the repairs you need to make to get your property sold for a good price in a reasonable amount of time. Additionally, they can advise you on whether it might sense to keep your home and rent it out rather than sell it. And if you're buying a home or an investment property, they can help you narrow down your options based on the things that are most important to you and negotiate an excellent deal on your behalf. When vetting potential agents, do a little online research first and then talk to them about their experience and speciality areas. See if they're willing to share contact information for previous clients so you can get an idea of what it's like to work with them.
Good communication skills: When people talk about negative real estate experiences, it's often because of a lack of communication with their agent. That's why Steinbach goes out of his way to keep his clients looped in from start to finish. "We generally begin with at least a one-hour consultation discussing what their needs, interests and intentions are," he said. "I then use that information to formulate a plan to help them achieve their goals." But the communication doesn't stop there. Steinbach stays in touch with his clients frequently throughout the process so they always know what's going on as well as what's coming next. After all, when it comes to real estate transactions, no one wants to be surprised! When interviewing prospective agents, ask them about their communication style and don't be afraid to share yours – it can help you choose the best person for the job and make the experience more pleasant for everyone involved.
A no-pressure approach: There's a common misconception that if you simply mention real estate to an agent that the agent will begin incessantly hounding you about making a move. And while that's true of some agents, it's the opposite of how Steinbach operates. "I don't take a conversation about real estate as an invitation to start working with someone," he said. "I understand that I need to earn the business, which is why I keep things very casual and try to provide as much information and value as I can." If you feel like you're being pressured into anything you're not ready for, it's probably time to look for someone else to represent you.
An existing relationship: "I've heard people say that they don't want to do real estate with a friend because they wouldn't want the relationship to be ruined by a bad transaction," Steinbach said. "But as a longtime agent, I can tell you this has never happened to me." In fact, he noted, working with an agent you already know and trust can be a major benefit. "Not every transaction is going to be perfect, but being able to hear the truth from someone you trust versus someone you randomly chose off the street is a very good thing in this situation," he said. "I think anyone in the gym would say that I care about them and their family and that my top priority is to take excellent care of them." In other words, don't take an excellent agent out of the running because you already have an existing connection!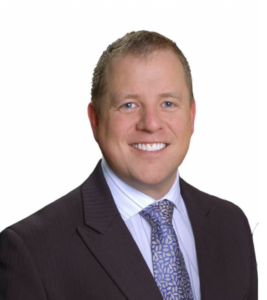 For Steinbach, it all comes down to working together to accomplish a goal, and that's something that's very much in line with the culture and mentality at SISU. It's also a big part of what the SISU Summer Throwdown is all about. 
"It's about the workout, but it's also about having fun," he said. "And by being a sponsor again this year, I'm able to give back to the gym that has given so much to me in so many ways."
Darik Steinbach has been in real estate in the Lake Minnetonka area for more than 20 years. He specializes in selling single-family residential dwellings and has experience with short sales, foreclosures, 1031 exchanges and contract for deed transactions. He's also a real estate investor with a passion for helping others purchase investment properties. For more information about Steinbach and his services, visit his website by clicking here.