Abra Kadabra's Customer Portal
Account information, invoices, payments and appointment requests are now available to clients through our customer portal. This feature gives clients the ability to answer questions about their account any time they want without needing to call, text or email. You can now view your account, pay invoices, request appointments and more! The portal is accessible through convenient email links or via our website widget. 
Abra Kadabra is grateful to be one of the top pest control and wildlife companies in the twin cities. Our focus on the customer experience, and our team's customer service focus, is part of that reputation. We found that our customers want to access all of their info in one spot, so we made it happen. 
The customer portal is easy to access on any device via:
Website widget:

a link on our website (

www.abrakadabraenvironmental.com

) which requires a user ID and a password. 

Direct links:

links provided via email communication allow direct access without any login requirements. 
The portal features multiple online account management features such as:
Book an appointment

View your account balance

Make a payment

Payment management options→ add and delete credit cards

Access to previous invoices 

View estimates 

Access to all documents provided by technicians and other company representatives

View upcoming scheduled appointments

Rate your service

Request a call or email/submit feedback
This portal allows our customers the flexibility to book, confirm or reschedule appointments anytime, or to request additional services when a pest issue arises. Our team will receive your request and promptly reach out to you in the manner you prefer.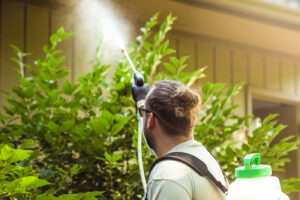 Thanks For Working With Abra Kadabra!
We at Abra Kadabra are grateful for the opportunity to serve our community, and to make our customer experience as easy as possible. We welcome any feedback, as we are always looking for ways to improve the customer experience. Thank you for doing business with us, from all of us at Abra Kadabra!