As commensal rodents, meaning "to share our table", mice and rats have lived alongside humans for thousands of years. It has been this same amount of time that humans have also experienced the difficulties and illnesses that come from close contact with these creatures. Throughout the years, rodents, because of the various diseases they carry and transmit, have caused an incredible number of human deaths.
Rodent Waste Info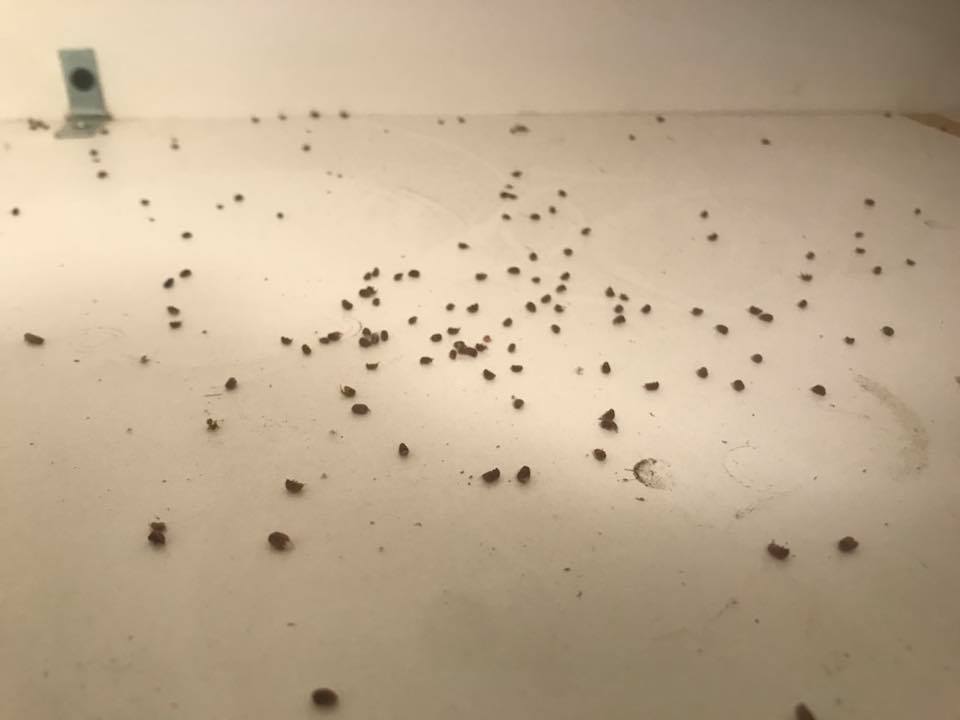 These animals defecate, urinate and secrete pheromone-containing oils. This waste can carry diseases such as hantavirus, typhus, leptospirosis, salmonella, and lyme disease to name a few.
While these creatures do their business wherever they please, their pheromone oil secretion is not accidental either. Rodents interact and communicate with other members of their species through these ever present pheromone trails. Knowing this, it is obvious that these animals pose an imminent threat to our health, and their waste products need to be removed.
If you've found evidence of rodents being present in your home, we do not recommend cleaning up their droppings without consulting a proper source for safety protocols, and equipping yourself with proper personal protective equipment (PPE).
Get Rid Of Rodents & Their Droppings
Rodent infestations are best resolved through a trapping program, followed by completing exclusion measures on the entire structure to prevent future issues. Sanitation and decontamination of the rodent dropping locations and other contaminated materials is recommended during or immediately after the exclusion process.
A good pest removal company with highly trained technicians is a helpful resource in efficiently eliminating waste from wherever the rodents were living in your home in the safest manner possible. It's important for the rodent removal service to disinfect all accessible exposed surfaces where the rodents could have traveled on due to any potential diseases left behind.
Twin Cities, MN Rodent Disinfection
While all companies recognize the dangers posed by mouse droppings, very few companies actually offer rodent disinfection services. In the Twin Cities, this service is usually handled by an entirely separate company that specializes in all kinds of disinfection services, across multiple industries. This is not always convenient for homeowners to navigate multiple companies and appointments to resolve their one issue.
To complete the rodent removal and dropping clean up service, the trusted crew at Abra Kadabra utilizes tyvek suits, full face respirators, nitrile gloves, biohazard bags, HEPA vacuums, commercial steamers, UV lights and disinfectants in order to ensure a thorough cleanup.
Common Rodent Removal Services
Additionally, if you're wondering what other services the pest company can handle, it's fairly common for these companies to provide clean up services such as: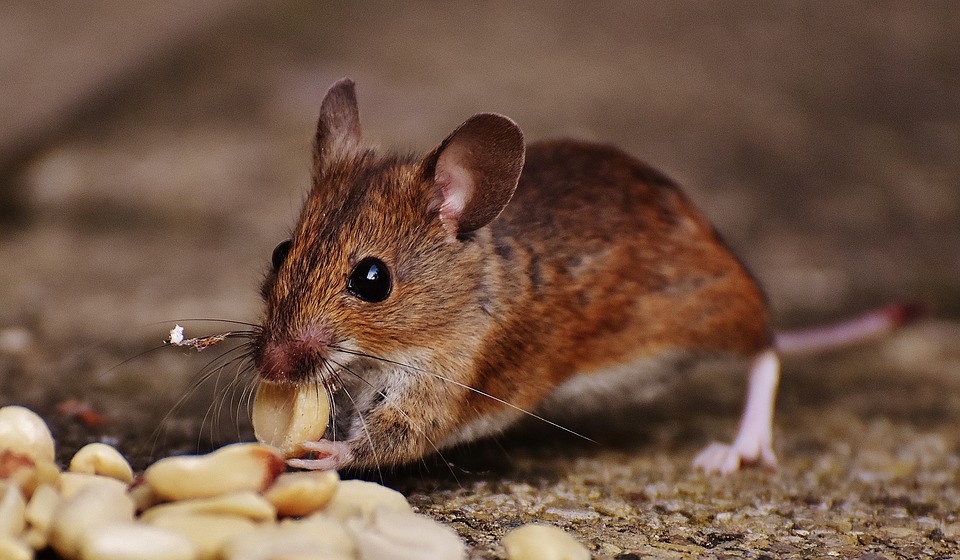 Insulation removal and disposal

Kitchen decontamination

Pheromone removal on exterior entry points

Sanitizing of surfaces where traffic is suspected

Urine and droppings removal

Complete home decontamination

Disinfection of sill plates, wall vents, air ducts & ventilation

Removal of nesting and dead animals

Odor removal

Associated disposal of items the client cannot dispose of
If excessive attic damage is observed during the removal and cleaning service, we may recommend a full attic restoration/decontamination and encapsulation service prior to re-insulating the attic space. Damaged or soiled insulation can result in possible health risks due to the rodent urine/droppings/pheromone oil secretion along with a loss of temperature control/insulation due to the rodents' damage. This insulation damage can then lead to ice dams, water leaks and possibly mold; all of which are detrimental to the long term health of your home.
Contact A Professional
While having a rodent infestation in your home may be annoying to experience, it's extremely important to call a professional rodent removal company to get rid of the rodents and clean up the rodent droppings in a timely manner. Having professionals address your mice and rat issue will only shorten the amount of time you have to deal with it, and it will prevent any health risks due to long term exposure to the rodent waste.
–
If you currently live in the greater Twin Cities, MN area and need high quality rodent removal services, check out the trusted mice and rat control technicians at Abra Kadabra Environmental Services. Our professional rodent removal technicians will assess your home and develop a comprehensive plan to eliminate the current pest issue, give recommendations for long term prevention, and clean up any dropping areas to eliminate the risk of exposure to the diseases associated with them. Contact our friendly team for more information!