Pest Removal In Minnetonka Beach, MN
Abra Kadabra Environmental Services
Pest & Wildlife Control Services
Your home is meant to be an escape from the busyness of the work day, and it should provide you with a sense of peace. However, this isn't always the situation – especially when you're in the middle of dealing with a pest or wildlife infestation in your home. If this is your current situation, we have just the solution for you.
At Abra Kadabra Environmental Services, our trained pest control technicians will quickly and efficiently get rid of the offending critters at your home. Whether you heard the animal in your attic area, saw it crawling in the basement or noticed the damage outside your house, it's best to contact a pest control expert to inspect the situation.
Quality Wildlife & Pest Removal
As we work to get rid of the pests in your home or business office, we will first inspect the area to see where the critters have entered. Once we have found the entrance we will develop a customized plan to evict the pest as fast as possible. Whether traps are needed for pests such as ants and squirrels or one-way exits for creatures such as bats and raccoons, our experienced wildlife professionals will make sure the animal is removed from your home and prevented from any future reentry attempt.
Contact Abra Kadabra Today!
We take care of pest and wildlife removal situations for bees, raccoons, wasps, mosquitos, mice, bats, squirrels and more. Check out our pest and wildlife libraries for a full list of the animals we remove.
Contact Abra Kadabra Environmental Services today to get relief from your pest and wildlife infestation at your home in Minnetonka Beach!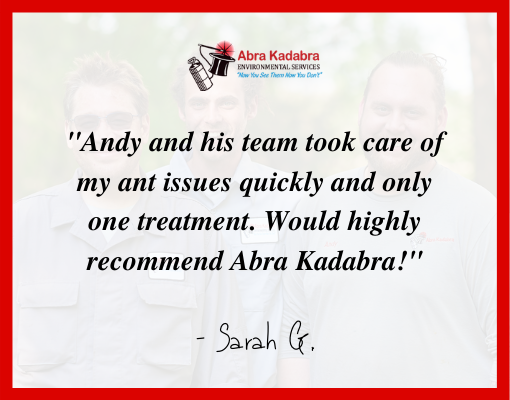 Licensed in Minnesota, Matt and Michael have their Master Technician Certifications and continue to update their knowledge by earning credits each year in the latest information, statistics, methods and industry trends. Their goal is to help homeowners, apartment owners, landlords, and business owners eliminate pests with as little human exposure to pesticides as possible. They work on single event issues and provide year-round packages, featuring quarterly treatments. They have learned that monthly treatments are unnecessary since it takes 90 days for the chemicals to break down.
To request a consultation, call Abra Kadabra at
(763) 537-0330
. We're happy to discuss your concerns with you.