Like many of us, Dr. Jacke' Luong wasn't always certain what she wanted to do with her life, but there was one thing that she knew for sure – she wanted to find a career where she could help others. 
So at the age of 30, Luong, the owner of Edina-based Luong Plastic Surgery and a board-certified plastic surgeon, decided to go to medical school at the University of Minnesota. Once she was there, she discovered her true passion.
"I just felt like surgery was the right fit for me as far as my personality and what I like to do," she said. "It allows me to be very hands-on rather than just sitting back."
Though she started off as a general surgeon, Luong soon realized that her detail-oriented nature aligned better with plastic surgery so she made the switch and never looked back. And in 2021, after 15 years of working with two other surgeons, she opened her own practice. It turned out to be the perfect decision and she couldn't be happier.
"As a plastic surgeon, there's a lot of variety in what I do," she said. "Every day is different and I really enjoy that."
Another thing Luong really enjoys is exercising. She's been a member of CrossFit SISU for the last three years and is excited to be one of the returning sponsors for the SISU Summer Throwdown, which is coming up June 24 and 25.
For Luong, CrossFit SISU is more than just a place to work out – it's a community full of people who are committed to seeing one another succeed.
"I've been to other CrossFit gyms and the one thing I would say about this gym is that they do a very good job of team building," she said. "Everyone is very welcoming and caring and if you don't show up one day, everyone checks in. It really holds you accountable."
Luong, who has received numerous accolades and awards during her long career as a surgeon, is pleased to have created a similarly positive environment at her clinic.
"Helping my patients look and feel empowered is a joy and a privilege and something that I take great pride in," she wrote on her website. "It's more than a business of bodies, faces and breasts. This is about restoring that feeling of confidence on the inside."
If you're considering getting plastic surgery, here are Luong's tips on how to get the best possible outcome:
Choose your surgeon wisely: Just because your best friend swears by her plastic surgeon doesn't mean her doctor is right for you. Do your own research and find someone you like, trust and feel comfortable with. 
Plan ahead: Surgery can be rough on the body and that's why it's important to be healthy and at a weight you can maintain prior to your procedure. While weight loss after surgery is generally not harmful, weight gain after surgery can have unpredictable outcomes. You definitely don't want to put yourself at any unnecessary risks.
Eat and hydrate well before and after surgery: By increasing your protein intake and staying hydrated post-surgery, you can aid your body in healing and better manage fluid shifts. 
Give yourself time to recover: If you're an active person, it can be difficult to stay off your feet while you're recovering. However, it's critical to allot several weeks for relaxation and to do what you can to reduce your stress level during that time. Additionally, avoid smoking and alcohol two to three weeks before and after surgery. This will promote faster healing and decrease your risk of infection. 
Be patient: Everyone wants a quick fix and while you will notice changes right away, the final contours may take six months to one year to fully appear. Plus, it simply takes time for the body to heal from surgery and there's nothing you can do to speed up this process. Just be patient and before you know it, you'll have the results you've been waiting for.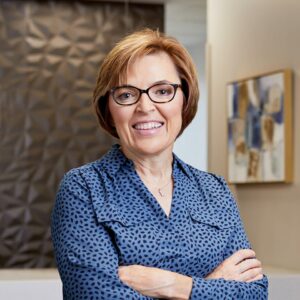 And speaking of waiting, there's not much more time until the SISU Summer Throwdown kicks off. Though Luong isn't competing this year, she's thrilled to cheer the athletes on from the sidelines and offer her support behind the scenes. 
"Now that I have my own practice, I have an even greater appreciation for the work and effort that goes into running a small business," she said. "I'm really happy to sponsor such a wonderful event."
A board-certified plastic surgeon who has been practicing for more than 20 years, Dr. Luong provides a variety of services including tummy tucks, liposuction, breast enlargement, reduction and reconstruction, facial plastic surgery and non-surgical cosmetic procedures. To schedule a free consultation, click here or call (952) 838-0602.